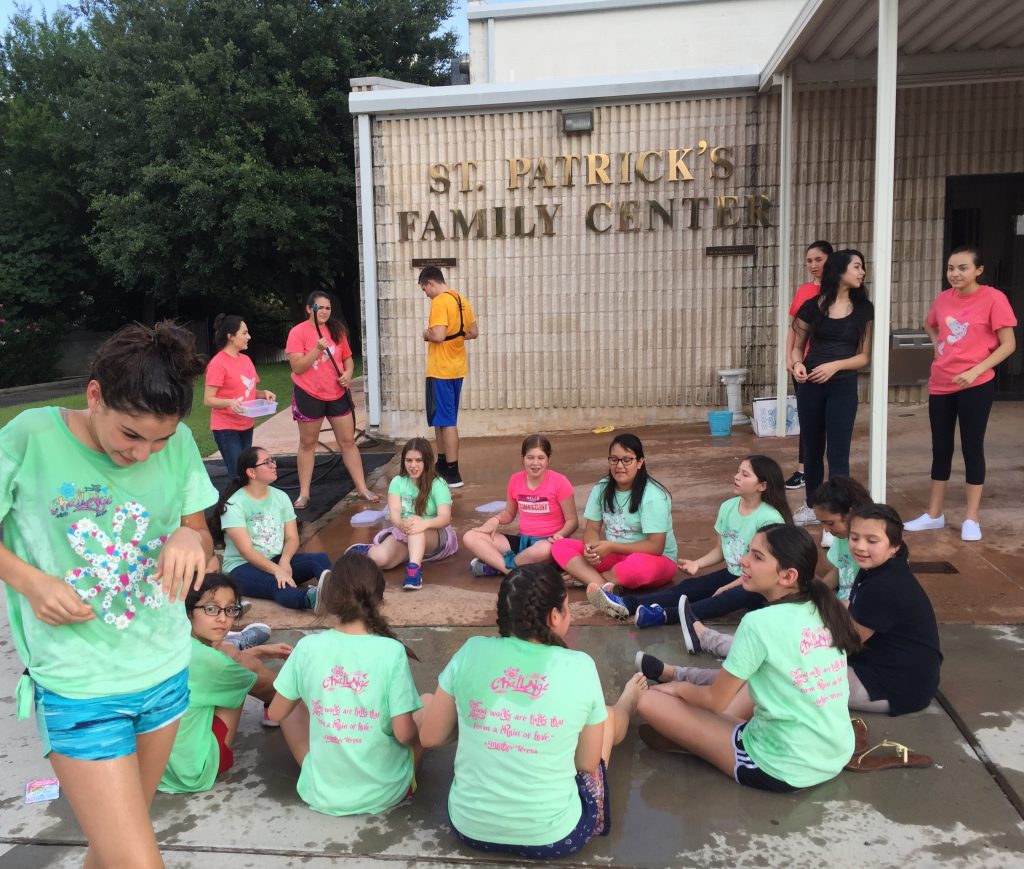 story by Rosalba Montalvo
This year our Year End Party included both groups of Challenge and Conquest for the first time. The groups met on different days throughout the year, with Conquest on Tuesday evenings with 35 boys and Challenge on Wednesdays evenings with 30 girls, but a plan to bring them together for the year end party proved to be successful!
The party in late May kicked off with the invocation to the Holy Spirit (all together) and then a Conquest teen leader said a prayer of thanksgiving for all the blessings throughout the year. One of the Challenge teen leaders then showed a slide show with pictures from both groups from this past 2015-16 year. They shared some of their favorite activities from both groups, and it was a hit!
The next part of the party involved the Basketball court where we had lots of different games with water balloons.
The youth then all enjoyed lots of pizza and chips!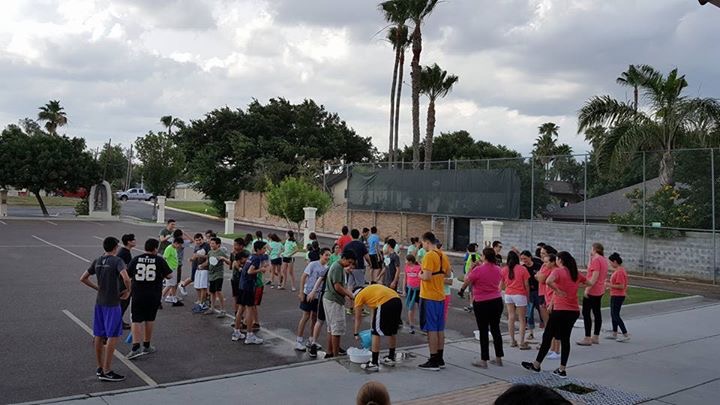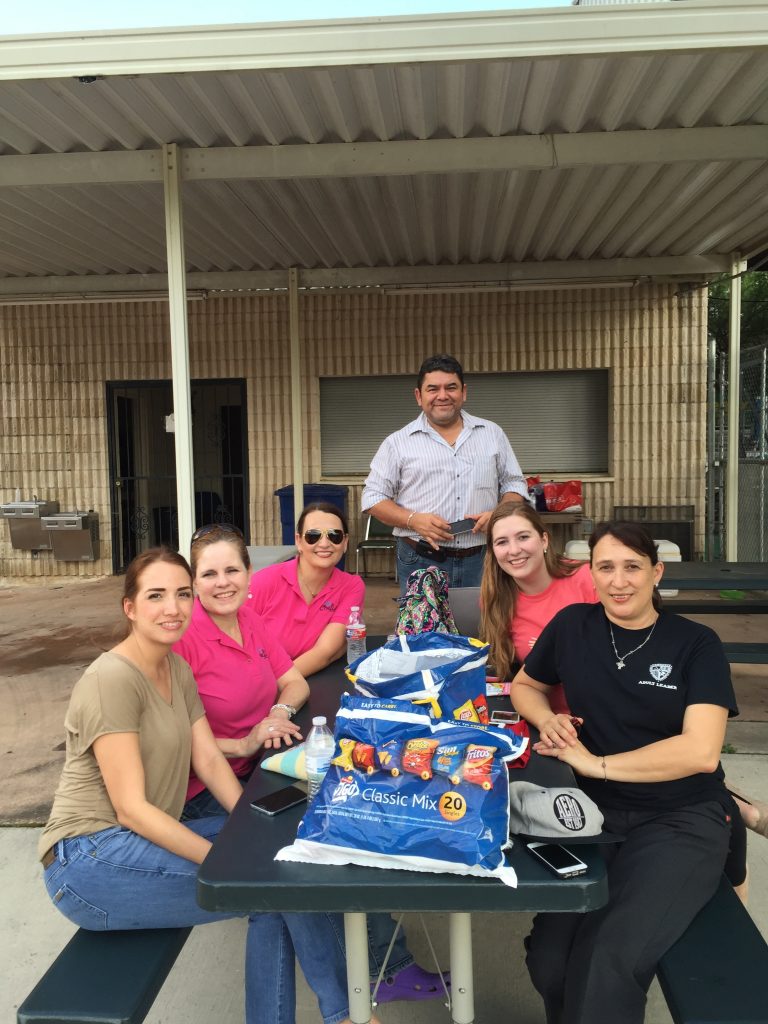 We were blessed to have had the help of our teen staff (around 20) and the Adult staff (9). The Challenge and Conquest parents liked all the activities we had and the friendship they all share together.  Overall, it was a great event!
Regarding the Challenge and Conquest annual program, we really like the Challenge and Conquest material,  especially the YouTube videos from stories of young people that have made a difference in the lives of others. These type of testimonies touch their lives and there's a true connection that awakens in them a personal call to be an agent of change in their world. We also liked the spiritual journals in Challenge, as they help the girls to meditate and go deeper in discovering God in his word and in our world.
Next year, we look forward to getting the boys and girls more involved in helping others with the apostolic projects and knowing that sharing their faith is needed.  We are all part of the same family, and our Church is a place where we are always welcome  We are called to make a difference in the world, and Challenge and Conquest can help our youth do that!