Conquest Youth Ministry Packages
Conquest offers a series of youth ministry packages for adult and teen leaders, as well as for the boys themselves. These packages and kits change each year and are crucial to implementing and running the Conquest groups effectively.
Conquest Annual Membership Package and Adult Leader Kit

Conquest Teen Team Leader Kit

Conquest Member Kit
We also offer an add-on packages for younger boys K-4th grade to help build a pipe-line into the Conquest middle and high school groups. The Conquest Junior Leadership Program is a weekly virtue based program ran by dads and youth leaders, and has its own unique methodology and complete 3 year series of curriculum.
Conquest Annual Membership Package
The 2019-20 Conquest Annual Membership Package contains all the essential materials necessary for a youth minister, adult leader, or volunteer to effectively get Conquest started this year for any size group of boys.
The package that is renewed annually includes an Annual Membership License, 1 Conquest Adult  Leader Kit and Adult Leader T-shirt, 1 Conquest Team Leader Kit (with Curriculum Grade Level of your choice) and Team Leader T-shirt, and 6 Conquest Member Kits and 6 Conquest Member T-shirts.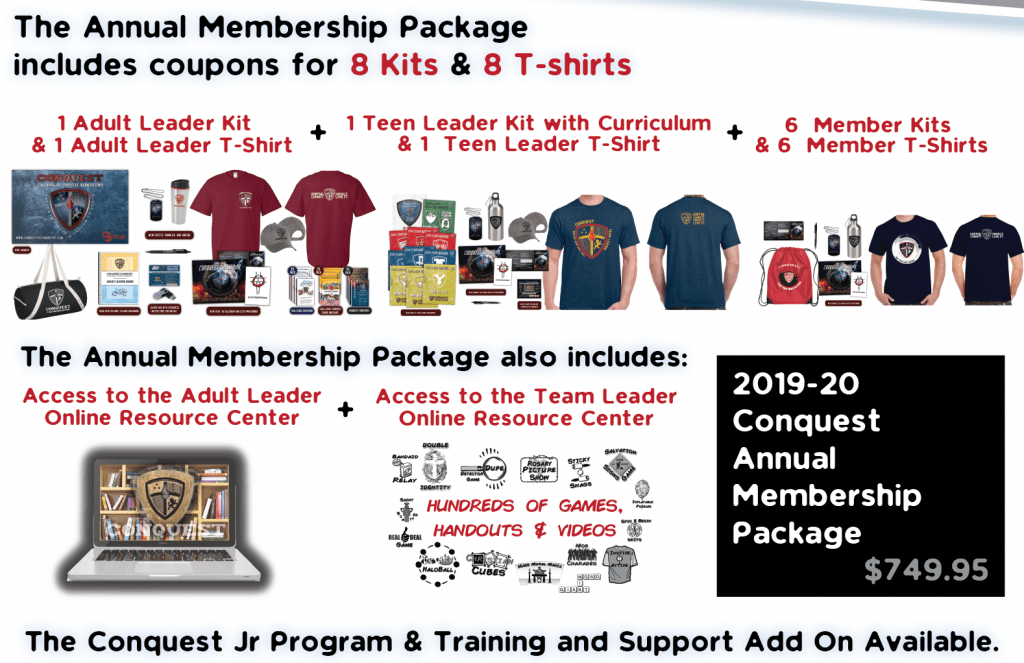 How can I get the material I need?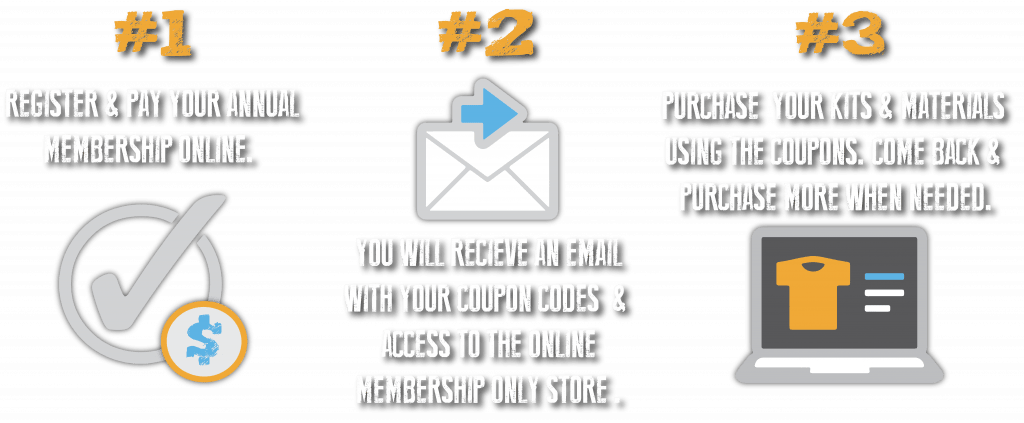 Conquest Adult Leader Kit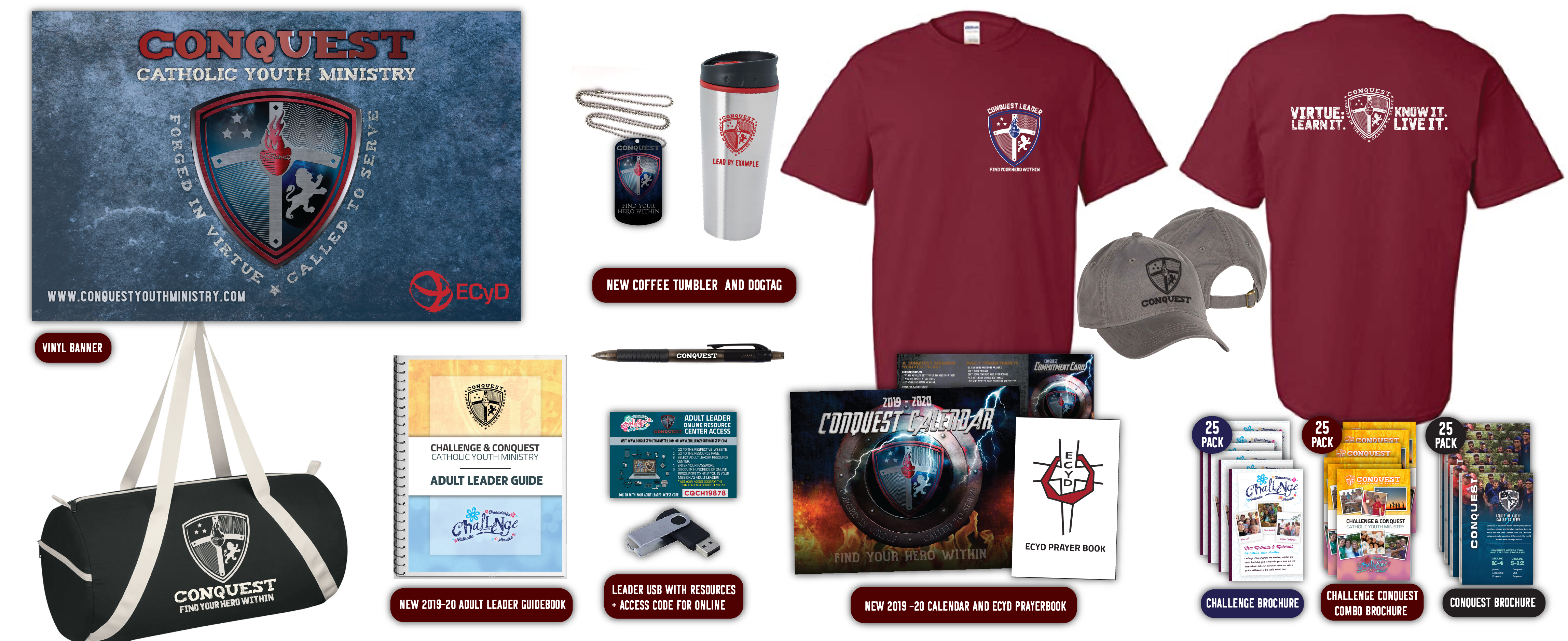 The 2019-20 Conquest Adult Leader Kit contains:
New 2019-20 Adult Leader Guidebook
USB drive of Conquest resources and post card with online resource center information
Black Conquest canvas duffel bag
Stainless steel travel mug
Conquest hat
Program member kit samples (calendar of saints and virtues, new ECYD Prayer Book, dog tag, and pen)
Conquest promo packet

3 x 5 Vinyl Banner
25 Conquest brochures
25 Challenge brochures
25 combined Challenge/Conquest brochures
* Adult Leader T-shirts are sold separately
Conquest Team
Leader Kits

The 2019-20 Conquest Team Leader Kit contains:
New 2019-20 Series 3 Curriculum (4 books, your choice of grade level – 5th-6th, 7th-8th, or High School)
Orange draw-string cinch bag
2019-20 calendar of saints and virtues
New ECYD Prayer Book
Conquest stainless steel 20 oz. water bottle with clip
Conquest hat
Conquest dog tag
Conquest pen
Team Leader online resource center information card and access code
* Team Leader T-shirts are sold separately
Conquest
Member Kit

The 2019-20 Conquest Member Kit contains:
Red draw-string cinch bag
2019-20 calendar of saints and virtues
New ECYD Prayer Book
Conquest stainless steel 20 oz. water bottle with clip
Conquest dog tag
Conquest commitment card
Conquest pen
* Member T-shirts are sold separately