Program Description
K-4th grade boys' faith, virtue and leadership program with 3 series of 30 weeks of curriculum each. The Junior program is made to match the developmental needs of early elementary boys and assist them in learning and applying the basic truths of a virtuous life and what it means to be a man. Boys learn best through seeing the example of other men, so the program is designed to provide the boys with Adult Mentors as well as Middle School boys as mentors.  The meeting structure is made up of sports, prayer, virtue activity and leadership talk, and utilizes the point system to motivate the living of the virtue.  
The Conquest Junior youth ministry curriculum helps the boys learn about virtue, leadership and about their Catholic faith in a fun way. Each year the curriculum changes and we focus on five new virtues and saints, making up the Series 1, Series 2 and Series 3 curriculum.  Each virtue campaign also includes virtue stickers that the boys can add to their commitment cards. There are coloring pages that you can print and send home. The programs have point tracker booklets and point chips as well.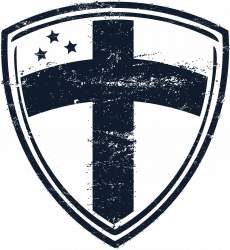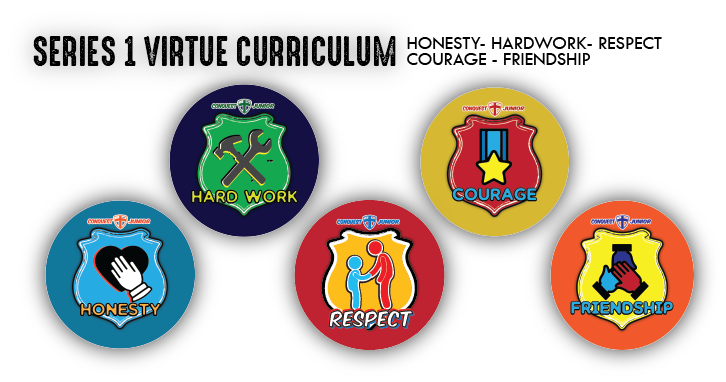 The Conquest Junior Series 1 curriculum features 30 weeks of content through 5  six week virtue campaigns: Honesty, Hard work, Respect, Courage, and Friendship.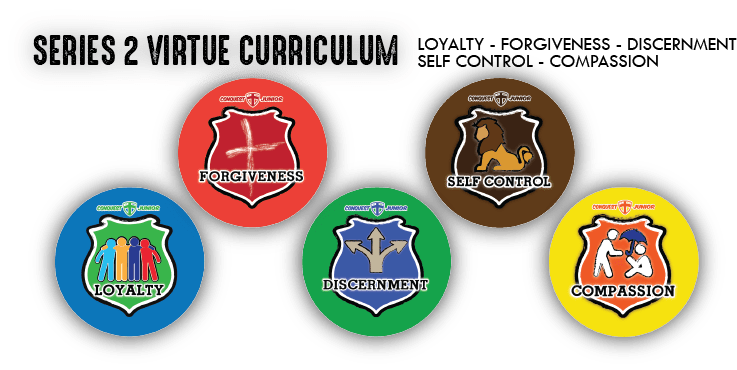 The Conquest Junior Series 2 curriculum features 30 weeks of content through 5  six week virtue campaigns: Loyalty, Forgiveness, Discernment, Self-control, and Compassion.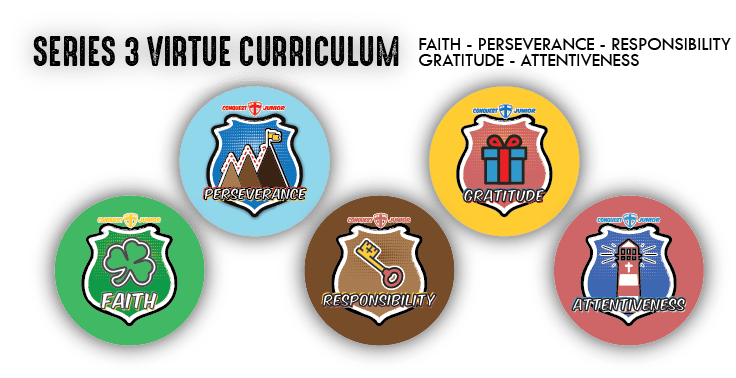 The Conquest Junior Series 3 curriculum features 30 weeks of content through 5  six week virtue campaigns: Faith, Perseverance, Responsibility, Gratitude, and Attentiveness.
Weekly Meeting Description
It is suggested for the weekly meeting to be 1 ½ or 2 hours. 
There are seven parts to a Conquest Junior meeting: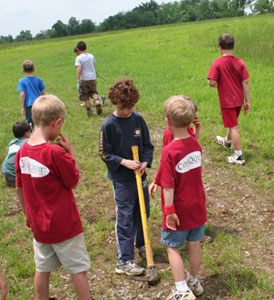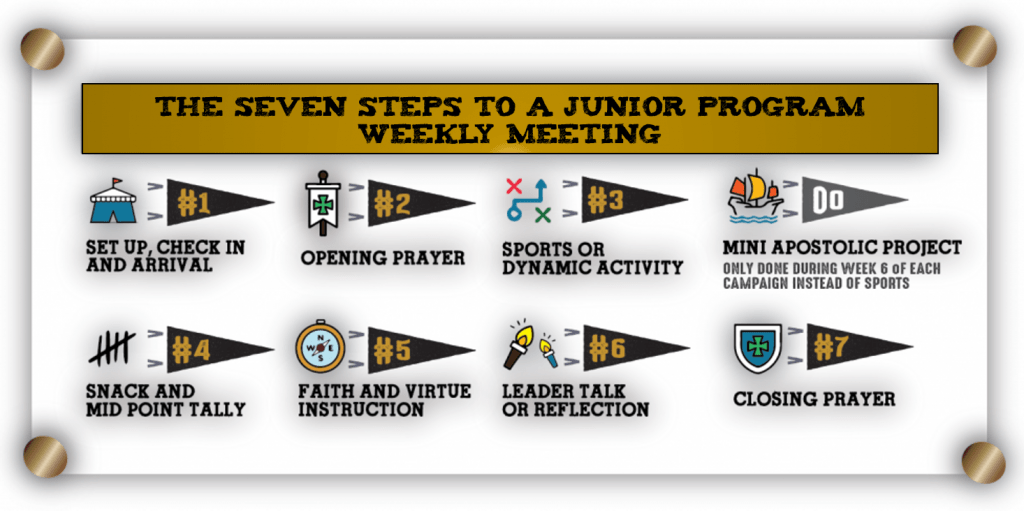 Conquest Products:
Getting started? 
These are the products you will need to successfully get your program started.  As K-4th grade boys are in the developmental stage where hands-on is important for their learning and they aren't yet able to think abstractly; there are different tools offered to help the virtue curriculum be attractive, accessible and tangible for their age.
More Conquest Jr Merch
Check it Out!
Tshirts are a great way to create a sense of belonging in the Conquest Junior Squad! Find Tshirts for your Adult Leaders and Middle School Mentors too.
Cinch Bags are a great way for the boys to carry around their belongings at a Conquest Meeting.
Canteens and Hats can serve as a great prize at the end of a virtue campaign or get one for all your members.
Promo & Marketing Materials
Get the info for your Conquest Program out there!
Pack of 25 Conquest Brochures
Pack of 25 Conquest & Challenge Brochures