New to the Program and Unsure where to Start?
Struggling to Build your Adult Team?
Wanting to Engage your Parish more?
Issues Empowering your Teen Leaders and not sure what to do about Training them?
---
Running a program with adolescents that is aimed at building missionary disciples isn't an easy task, new this year are three different training options to assist you in your mission.  Please contact our Training Specialist for pricing and availability at [email protected]
Coaching
Phone Coaching
♦   One-on-one phone coaching: up to 8 hours
♦   New Club Bonus – Free for the first year
Group Coaching Calls
♦   Hear from and Share best practices with other Adult Leaders
♦   Included in the Annual Membership
♦  If you are unable to attend any of the 2020-21 Group Coaching Calls, don't worry, we recorded them for you! We can't wait to see you on the next call.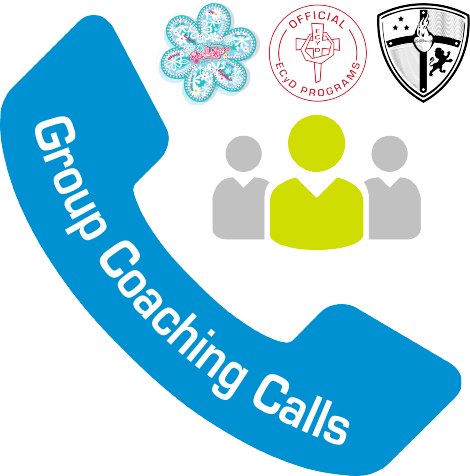 Training
Group Virtual Training
♦   Schedule a Personalized Virtual Group Webinar with a Trainer for your Adult Volunteer Team or your Teen Team Leaders
In-Person Training
♦   Schedule an on-site event where we come to you!
♦   Trainer will be in touch to book and define the content, schedule and pricing.
♦   Event Options:
◊  For Adult Leadership Team
◊  For Parents
◊  Team Leader Training
♦   Cost: Training Fee plus Travel and Accommodations
---
Training Topic Ideas:
♦  How to Run an Apostolic Project
♦  How to Work with Teen Team Leaders
♦  How to Work with the Curriculum
♦  How to Engage Parents
♦  Creating Adult Leader Roles and Responsibilities
---