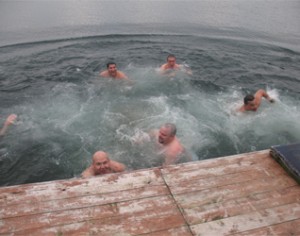 Cornwall, Ontario, Nov. 16, 2010. No, it was not a meeting of the Cornwall, Ontario Polar Bears Club. It was Conquest leaders, dads getting together for the first time to share the triumphs and difficulties of running their Conquest groups for boys in Canada.
"Yes, some of the men and brothers did a polar plunge in the St. Lawrence River, and it was 31 degrees out!" said Todd Brechbill, Conquest National Director who attended the event. "It's a very Canadian activity."
The men also engaged in a dodge ball competition. But it was far from all fun and games.
The 16 attendees representing 11 Canadian Conquest groups met from November 5 – 7, 2010 in Cornwall, Ontario. The men represented the areas of British Columbia, Alberta, Saskatchewan, Ontario and the Maritimes.
"It was a great experience of learning, friendship and fun among the men who represented all the active groups in Canada," said Brechbill. "We are hoping to start three more groups soon.
"Watch out for Canada! These dads are becoming unified in the mission, and I have no doubt will be the driving force of growth for Conquest this next year." The next conference has already been scheduled for November 4 – 6, 2011.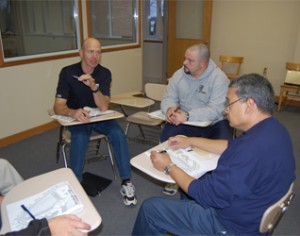 During this year's conference, the dads exchanged their varied club experiences and engaged in problem-solving through round table discussions. The format helped the men share successful anecdotes and brainstorm solutions to problems.
"One of the difficulties that all the groups had in common is motivating dads to help as leaders and mentors," said Brechbill. "Men naturally will be complacent unless challenged and engaged in the mission, and the success of this past weekend is proof that getting them all together is the most effective way to accomplish great things. We have to engage them with a sense of the mission of what we as men are all called to. If we begin to take this approach, and bring out the strong masculine elements through the mission of Conquest, we can be successful in attracting more dads to help with the groups."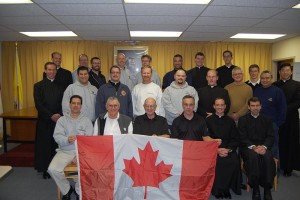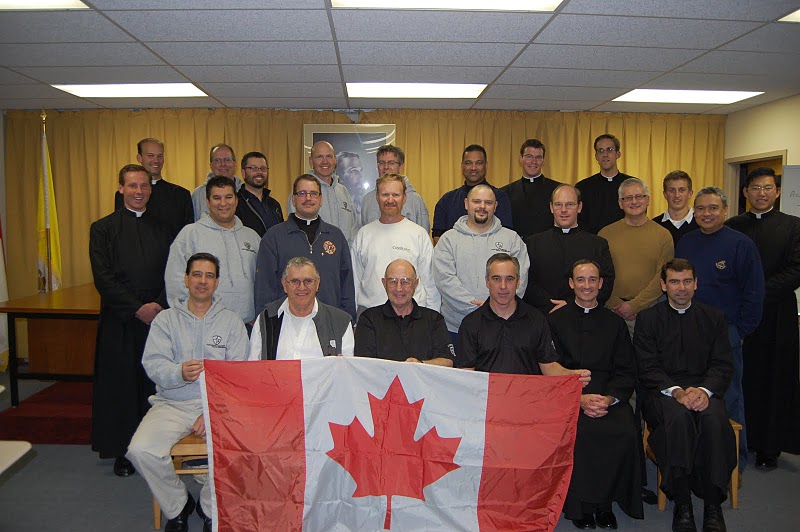 "Our keynote speaker was Jack Bisgrove, father of the founder of Conquest, Brian Bisgrove, who really set the tone of what the Conquest mission is all about," said Brechbill. Another notable speaker, Fr. Daniel Brandenburg discussed how all men can be attracted to the mission of Conquest as "Heroes, Warriors, and Builders."
"I would like to encourage you all to consider hosting a local Conquest conference for the dads in your region," said Brechbill. "I would be happy to assist you with planning, promoting and organizing a local event. I truly believe that this is vital to not only the sustenance of our work with the youth in Conquest, but also to strengthen the groups and to put us on the path of explosive growth to better serve our Mother Church."