Story by Spencer Moseley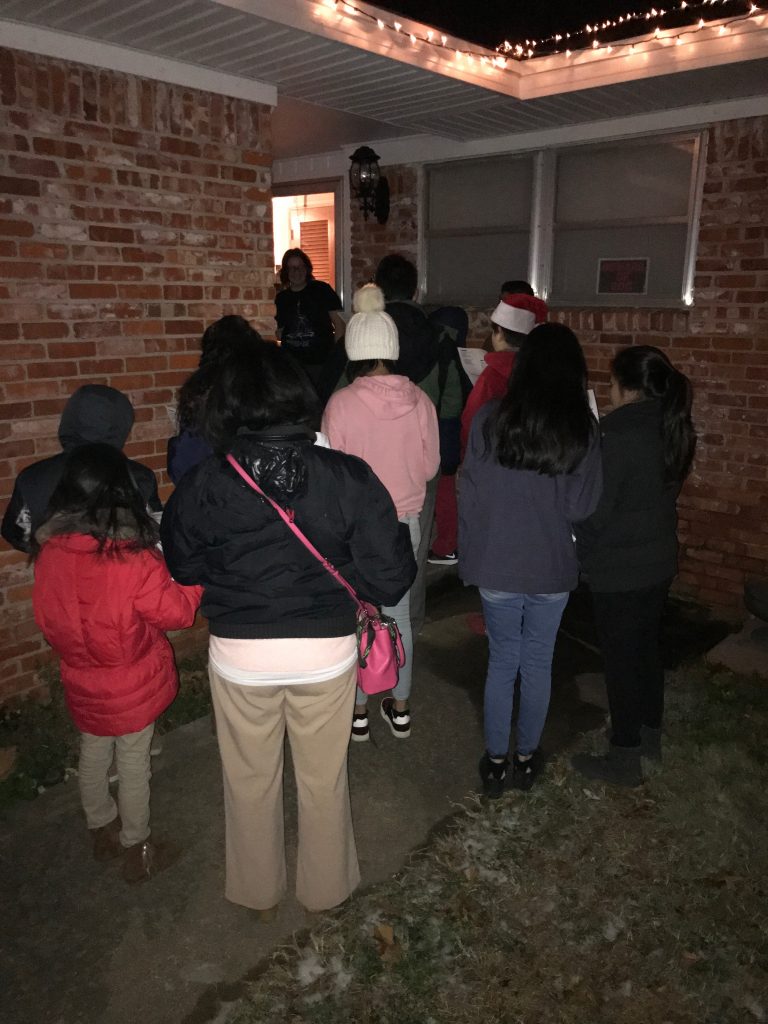 On Tuesday, December 20th, the St. Pius X Youth Group in Tulsa, OK hosted a Christmas caroling event around our Parish neighborhood. In addition to singing fun Christmas carols for those who lived near St. Pius, our youth handed out flyers with information concerning Christmas Mass times. Our parish neighbors all enjoyed having us. Many sang with us and one even handed each of us homemade Christmas ornaments. We closed out the evening with some delicious hot cocoa and cookies provided by generous parents of our youth group participants. 
"'Tis the Season to be Holy" is one of about 40+ apostolic service projects included in the program curriculum.  Without Conquest and Challenge, I, as a youth minister, would not have the resources to plan events like this!