Story by Br. Samuel Chow, LC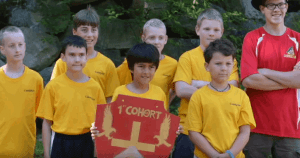 June 20 – June 30th, we had our 20th Camp Eagle's Cliff in NH. It was an intense, faith and fun-filled experience with 60 boys ages 9-16 coming from all over the New England region. College students who have participated in the camp for the past 9 years, keep coming back as counselors to give the same experience to the kids of today. We took advantage of the great outdoors and the White Mountains of New Hampshire, seeing God's hand in creation. The boys enjoyed canoe wars, laser-tag, 5-star camp food and they even went to an amusement park. Most importantly, they were fed spiritually each and every day by daily mass, rosary and a 15 minute virtue-based Gospel Reflection led by the counselors. The highlight of the camp was a Eucharistic Procession and Adoration. The boys set up an altar in one of the cabins, and each team took turns spending time with our Lord, kneeling just 2 feet away from them. We hope to continue the Mission of Camp Eagle's Cliff to form men of God in New England.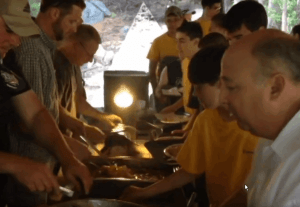 Watch the Camp Eagles Cliff 2015 YouTube Video HERE.