Conquest Camp Cristero 2016
Story by: Fr. Robert DeCesare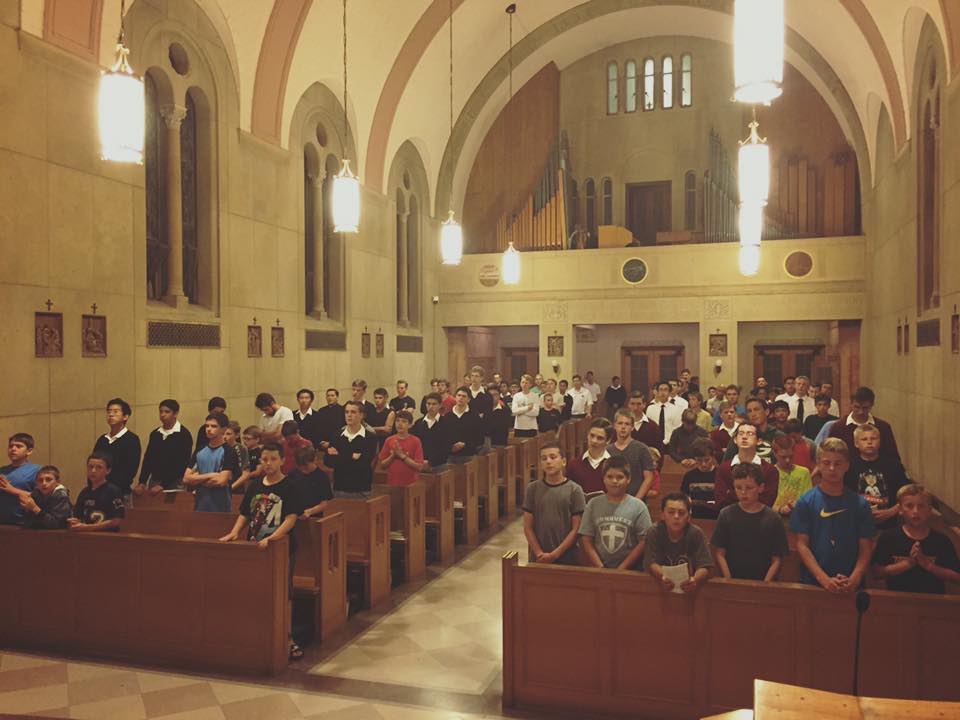 The 9th annual Camp Cristero was held at Sacred Heart Apostolic School in Rolling Prairie, IN this summer.  Thirty-eight campers, ten counselors, and three ECYD Mission Corps volunteers helped to make up a great summer camp staff, led by Fr. Ronald Conklin, Fr. Kevin McKenzie, Fr. Robert DeCesare and Br. Thomas Fredrickson.  Cristero campers came from nine states, including Florida, Georgia, Missouri, Pennsylvania, Illinois, Indiana, Ohio, Kentucky, and Michigan.
The camp is based upon real history in Mexico, during the time of the Cristero Wars.  The Cristeros were standing up for their faith amid religious persecution, brought about by the election of Èlias Calles, the Mexican President who came to power in 1917.  He enforced a law in Mexico which called for the closing of churches, prohibited public acts of worship, and the martyrdom of priests who exercised their faith in public.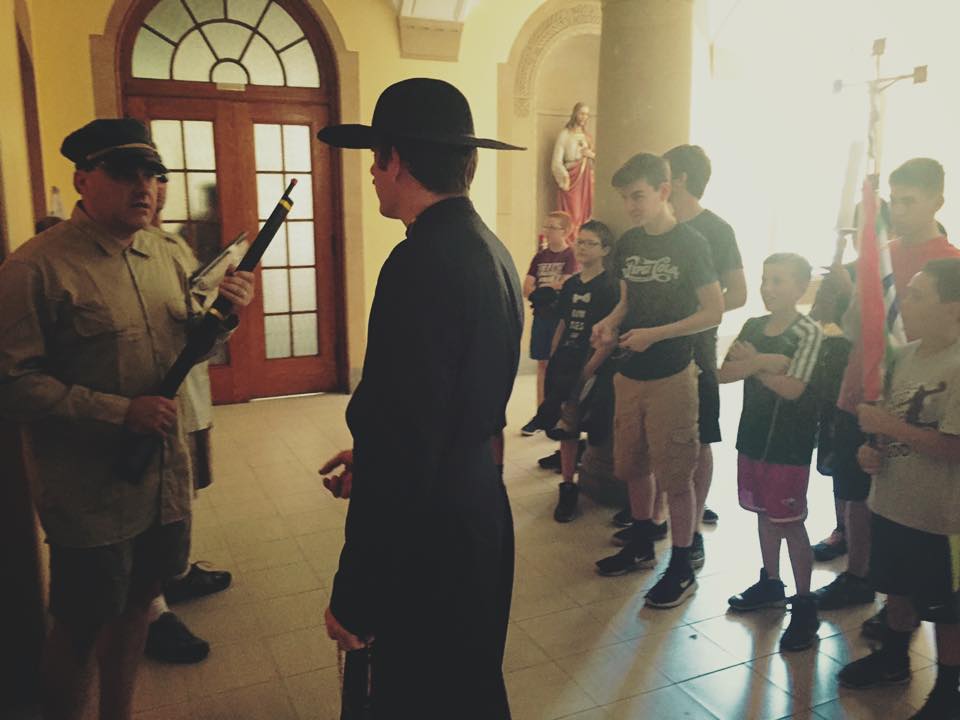 Camp Cristero revolved around the closing of the churches in Mexico and the life of Blessed (soon to be Saint as of October) Josè Luis Sànchez del Rìo, a boy from Sahuayo, Michoacan who was willing to die for Christ rather than to give up his faith.
The boys enjoyed opportunities to participate in the sacraments, receive individual attention from the Legionaries, play sports, spend a day at Warren Dunes State Park in southwest Michigan, offer a faith survey at Millennium Park in Chicago, and participate in the classic Swamp Run.
All this happened while re-enacting the Cristero War that took place in the 1920s, when Blessed Jose was martyred. They were also trained to take on the Federales, the Mexican soldiers, so that they might reopen the church and bring religious freedom to Sahuayo, the hometown of Blessed Jose.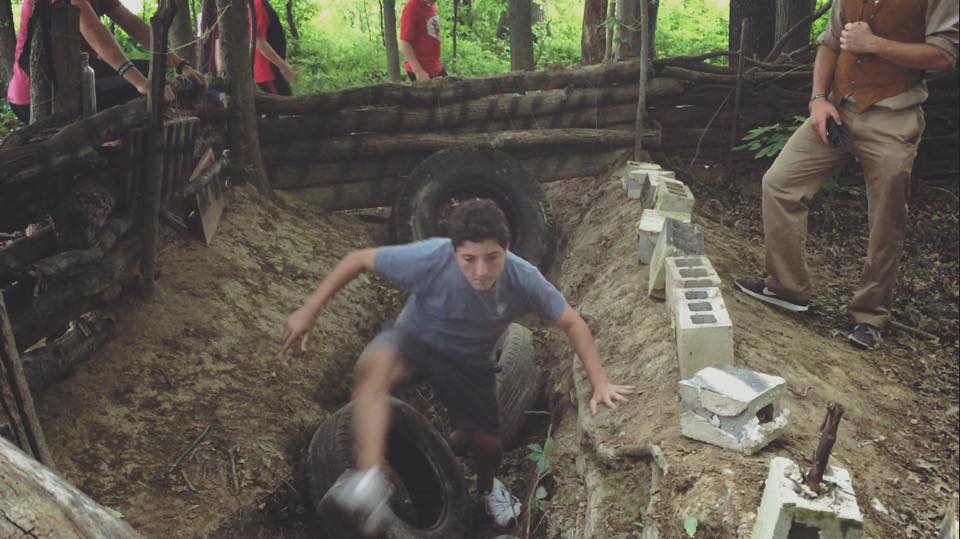 They experienced a re-enactment of the martyrdom of Blessed Josè, how the soldiers forcibly took him and held him down, slayed his feet, marched him through the town, and challenged him to deny his faith.  When he refused, vehemently crying: "Viva, Cristo Rey," the soldiers martyred him, sending him to heaven.
The boys had a great experience of Christ.  Robby Klockner from Ohio said, after his experience of camp and how Blessed Josè was willing to give his life for Christ and not renounce his faith: "I want to be just like him."  Twenty-seven boys made or renewed their pledge of friendship in ECYD, and two young men made the pledge into Regnum Christi.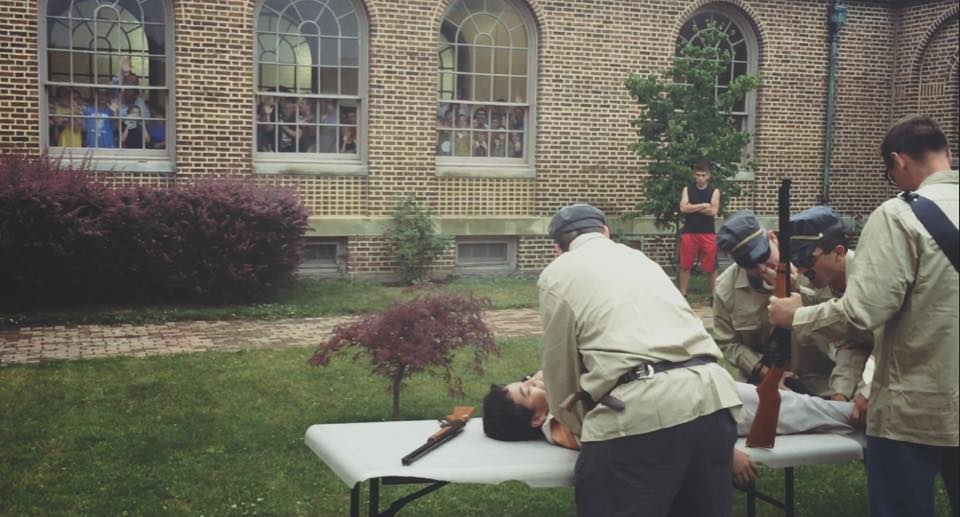 The interest in Camp Cristero was so great that some boys, unfortunately, were on a waiting list.  It led to planning for two events for June 2017: Camp Cristero, tentatively set for June 3-10, and an ECYD Convention, tentatively scheduled for June 12-18.  God willing, more boys who want a great experience of Christ at Sacred Heart Apostolic School may have a chance to live it.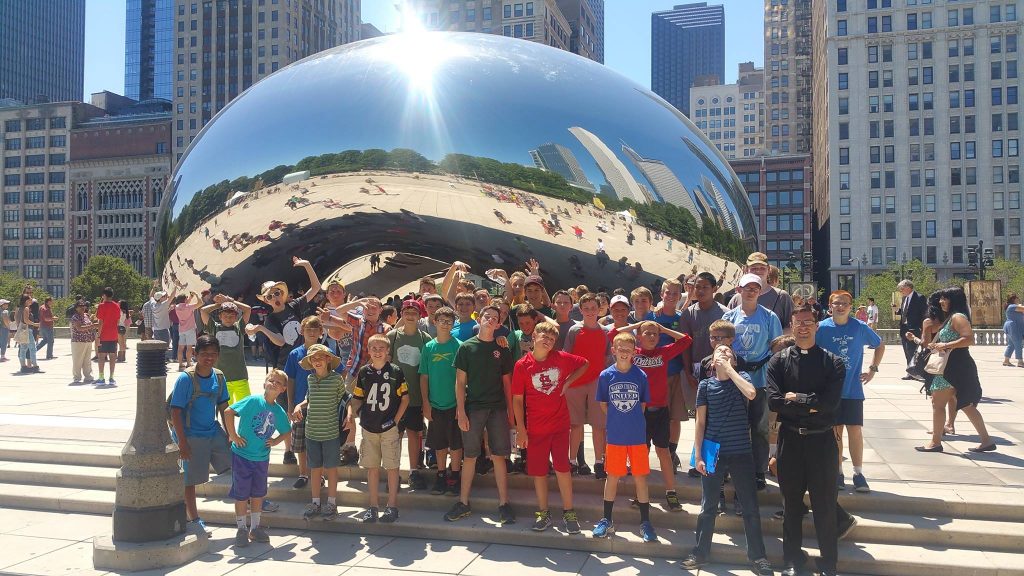 Visit Camp Cristero FACEBOOK PAGE