By Kelly Luttinen
Improvements at Camp River Ridge in Oldenburg, Indiana, help make "ideal setting" to host "life-changing" events.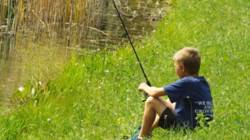 There is a camp in Oldenburg, Indiana, that has been helping to instill integrity, honor and personal responsibility in the lives of young men for the past decade. With the hard work and the contributions of many supporters, Camp River Ridge is on its way to achieving its mission to develop Catholic leaders who will help improve today's culture.
"Our goal is to offer an ideal setting to host life-changing activities and outdoor adventures year round," said Fr. Daniel Brandenburg LC, who has worked at the Conquest retreats and events at Camp River Ridge for the last several years. "We have been working on many capital projects to upgrade the facility."
The Legion of Christ purchased the property in Oldenburg in 2002, with the leadership of Fr. Matthew van Smoorenburg LC and the generosity of several local donors. Over the next five years, many volunteers worked to add platforms for tents and outdoor showers, kitchen equipment, a well and water purification system, floating docks on the pond, an obstacle course, and a storage shed. In 2009, an A-frame house adjacent to the camp was purchased and renovated to host small retreat groups year round.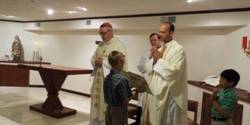 Over the past two years, many other improvements have been made. Debris was cleared, a permanent chapel constructed, new athletic fields were leveled out, an archery and rifle range were installed, signage improved, and many other smaller projects. Future improvements will include building permanent cabins and a shower house with a new septic system, upgrading the kitchen, and adding a new dining facility. Smaller projects will include improving the facility's roads, beach, and trails.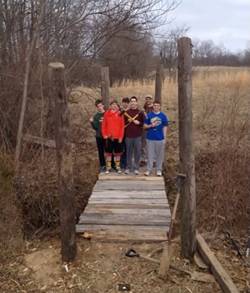 "Our summer camps and other activities went really well this summer," said Fr. Daniel. "So many good things are happening!"
In 2014 alone, the facility hosted three Conquest summer camps; two Conquest father-son campouts, four Conquest weekend retreats, three weekend conventions, and numerous other events.
Visit www.campriverridge.org
"We will need all the help and prayers we can get as we tackle the remaining projects this upcoming year," he said.