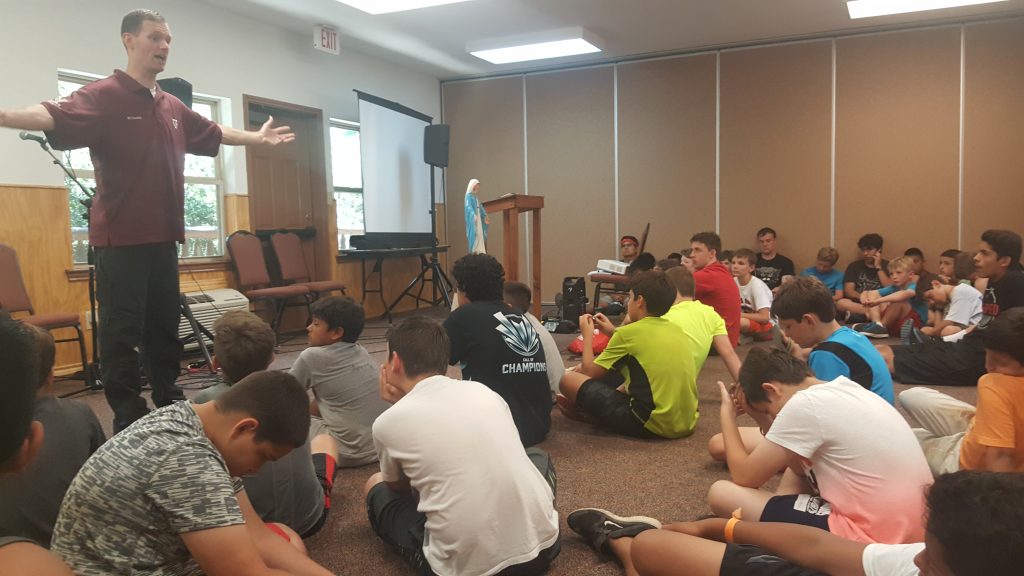 Camp Texas Conquest 2016 returned to rustic, adventurous Camp Cho Yeh in Livingston, Texas for a week of fun, games, friendship and formation as each young man journeyed down the path to "CONQUER THE WILD THINGS". Campers were encouraged to examine: WHO I am, WHAT false temptations surround me, HOW I form a true identity, WHY I should leave sin behind and WHERE I am called to be.
The campers and staff provided the best feedback for how they spent their week.
"The best part of camp was Mass, friends and the lake. I enjoyed my cabin nightlife. All the team activities were awesome." – age 16
"By far, my most favorite part of this entire camp was making new friends, having the ability to learn about God and have a great time." -age 13
"Going to the chapel with my friends because I had an encounter with Christ!" -age 10
"Getting to meet young, strong kids who taught me more just by being themselves." -Counselor 
Watch the camp video! 
Visit https://texasconquest.com/